Providing More To You're Facility Then Any Other Agency In Kansas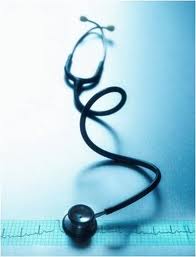 Nurse Link Staffing Inc. is a nurse owned and operated staffing company. Ed and Alicia Stevenson started Nurse Link Staffing in December of 2011 with only a hand full of employees. We have tripled our emplyee pool and have contracted with several of Southwest Kansas healthcare facilities and are actively seeking more.

Having worked at the bedside as well as a part of the management team responsible for JCAHO surveys, and staffing, we understand the needs of both the healthcare professionals and facilities. We have gained a real appreciation for the challenges that nurses and facility administrators face in today's competitive and changing market.

Our commitment to assisting healthcare professionals and facilities meet their goals and standards is our top priority. With the healthcare reimbursements, it is extremely important to have a company that has the full knowledge in HCAHPS to maximize you're facilities return. In short, we train our staff about the HCAHPS and Core Value initiatives.



---